India's Most Trusted
Digital Transformation in Aerospace and Defence Industry
Embrace all the advantages of Intelligent Industry. Introducing Zeek Digital as we strengthen the industry for the new era!
The Aerospace and Defence sector is at a turning point, as all three services of one of the world's most powerful military forces are undertaking modernization and indigenization programmes. We are poised to become the global leader in Intelligent Industry, which is set to propel aerospace and defence companies all over the world into the next industrial revolution. Using knowledge-based engineering systems and artificial intelligence, we help manufacturers of commercial, cargo, and military aircraft to meet their sustainability targets.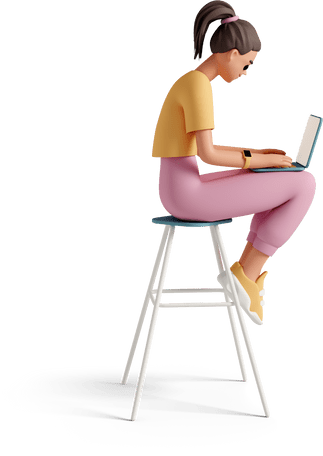 Why Choose Zeek Digital Aerospace and defence solutions?
Commercialization of data
Our media and entertainment consulting experts utilize both new and existing data sources to help companies generate entirely new revenue streams, business units, and businesses using data transformation and commercialization.
Subscriber Acquisition and Retention
Digital advertising is dominated by a handful of big players, making the subscription-based model crucial to revenue. Media and entertainment companies rely on us for pricing optimization and customer acquisition strategies to set them apart from the competition.
Technology Stacks
Media companies are transforming themselves through technology. As a result of our comprehensive understanding of technology stacks in media, we can develop solutions that increase efficiencies and enable transformation.
Growth & Customer Insights
In a drive to engage your customers? You can drive seamless experiences across channels by creating a personalized platform powered by smart tech.
Designing radical organizations
Advanced analytics and digital initiatives and the use of technology in media, many of the enablers of media transformation, require new business approaches, skills, and talents. As part of our corporate design services, we help media organizations foster innovation, achieve a competitive advantage, and empower people.
Accelerating 5G networks
An integrated set of capabilities designed to accelerate your evolution towards 5G. Media and communication are set to be disrupted on many levels by 5G, such as television, home broadband, mobile advertising, and mobile media. A strong cloud infrastructure will also contribute to improving experiences for upcoming technologies such as augmented reality and virtual reality.
Advertisers with intelligence
You can grow your advertising business with our comprehensive intelligent advertising services. Implementing 5G faster, managing legacy networks more efficiently, and launching new software-driven networking services.
Applications of intelligence
Integrating artificial intelligence with industry expertise to deliver applied intelligence. Stay ahead of the competition with our full suite of digital services, analytics, and enterprise cloud.
Services related to cyber security
Protect your entire company from the inside out with our next-generation cybersecurity services.
Media and Communications Industry Spotlight on Zeek Digital
The media industry has undergone significant changes in how content is purchased, consumed, and produced. Companies usually struggle to adapt to change, but we can help them create capabilities and strategies that let them thrive in the face of disruption - and often make some of their own.
Cloudification of media supply chains
We will assess operational media systems in detail to optimize the media supply chain for faster business outcomes.
Content & Consumer Analytics
Our insightful and integrated approach facilitates higher winbacks, retention, conversions, and a higher return on investment for our clients.
Video Solutions for the Digital Age
To ensure your end-product is engaging and engaging for your consumers and to help your business monetize better.
Contracts and rights management
Adapt to disruptive business models by improving flexibility and reducing setup time. There are several types of contracts in the Media & communication industry, including freelance agreements, option agreements, option agreements, service agreements, intellectual properties. Contract management systems safeguard your business against unnecessary lawsuits and losses by ensuring compliance with the dynamic rules.
Digital Transformation
Become a true market leader and a truly digital business by leveraging disruptive business transformation. Online engagement and collaboration increase, posing the challenge of figuring out what offers and partnerships will attract customers and maximize revenue. There is a race among over-the-top video providers to maximize their profits.
Service Platform for Salesforce
Utilize Salesforce and Zeek Digital's industry solutions and accelerators to improve operational effectiveness across the M&E value chain.
Application Modernization
Evaluate your current application landscape to be able to react quickly to changing business needs.
Product Engineering
Cloud technologies, DevOps, agile development, and design thinking are the cutting-edge frameworks we use in our product development.
Cloud, Security & Infrastructure
Achieve enterprise-specific business objectives with an agile and tailored cloud and infrastructure portfolio. Zeek Digital's hybrid/multicloud solutions enable workloads to be seamlessly moved between public and private infrastructures, offering even greater flexibility.
Business Assurance
Zeek Digital assurance offerings accelerate time-to-market, enhance cost efficiency, and enhance the consumer experience.